Our farms, our greatest legacy, a tradition that passes from generation to generation.
It is in the land of the Cachapoal Valley where everything begins, with the so-called agricultural society La Rosa de Sofruco SA When Francisco Ignacio Ossa y Mercado decides to found "Viña Bodega La Rosa" in 1824.
In the hectares, high-quality products corresponding to native forests are grown, connecting ancestral roots with a natural flavor of Chilean agriculture, each product that is marketed nationally and internationally, through Sofruco Alimentos in the agro-industrial area and Viña La Rosa in the wine area.
The story is followed in Fundo La Rosa, Fundo Sofruco, Fundo Cornellana and Fundo Palmería. Sowing natural and healthy products with the highest quality on the market, so that the natural is always on your table.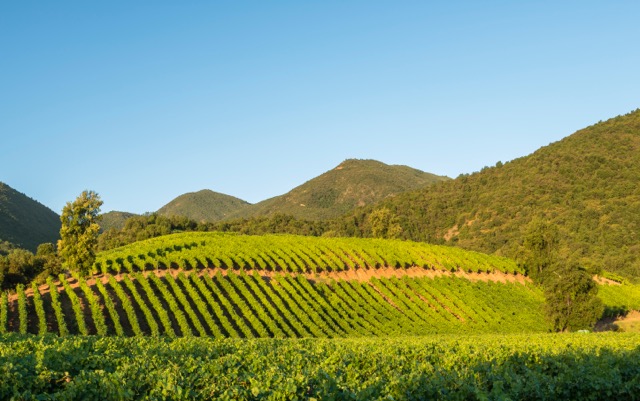 The Board of Directors was elected at the Ordinary Shareholders' Meeting held on April 27, 2022, and its members will remain in their positions for three years.
PRESIDENT
BENJAMIN OSSA PRIETO
VICE PRESIDENT
JAIME LARRAIN RIVERS
DIRECTORS
ARTURO FERNANDEZ LEON
LUIS CHADWICK VERGARA
PABLO GUILISASTI WINS
JUAN CARLOS EYZAGUIRRE ECHENIQUE
WARSAW VALENZUELA ARANGUIZ
DANIEL EYZAGUIRRE PEREZ – COTAPOS
CORPORATE GENERAL MANAGER
RAMON ACUÑA BUSTS
CONTROLLER MANAGER
JUAN IGNACIO LOPEZ JOANNON
ADMINISTRATION AND FINANCE MANAGER
CRISTOBAL OSSA
TECHNOLOGY AND INFORMATION MANAGER
PEDRO PABLO DIAZ
AGROINDUSTRY MANAGER
HUGO POBLETE
AGRICULTURAL PRODUCTION MANAGER
FRANCISCO RENCORET OSSA
COMMERCIAL MANAGER
The best flavor is in our funds
The quality of the Chilean land is the secret of the natural flavor of each of our products, thanks to the native forests of Peumo, each crop has a special seal, which only the highest technology and agricultural techniques can achieve. The best mix from our funds to your table.
Nature gives us unique products and the Sofruco farm knows it, for this reason it makes the highest technology available to nature so that each crop meets the highest quality and its flavor is the smile that confirms our nature.